Adaptors for circular scaffolding
The adaptors are used, if the scaffolding field forms with neighboring transom beams any acute (closed) angle. By means of 3 adaptors could circular scaffolding be erected.
There is used swiveling adaptor and one post standard is spared in the place of the field connection. 
Neighboring fields on each floor are connected on the outer side by means of two railings which are fixed to the standards by means of adjustable and swiveling catches on the railings. These adaptors enable HAKI scaffolding to copy circular, elliptical or irregular ground plan of the object.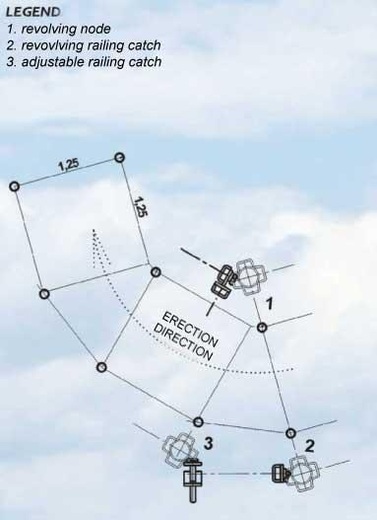 Rotable connection joint


Code: OTS
Weight (kg): 1,4
Adjustable guard rail holder


Code: SZZ
Weight (kg): 0,5
Rotable guard rail connection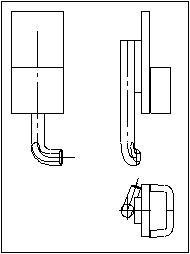 Code: OZZ
Weight (kg): 0,4